January 10th, 2023
Buying Hotels in New York City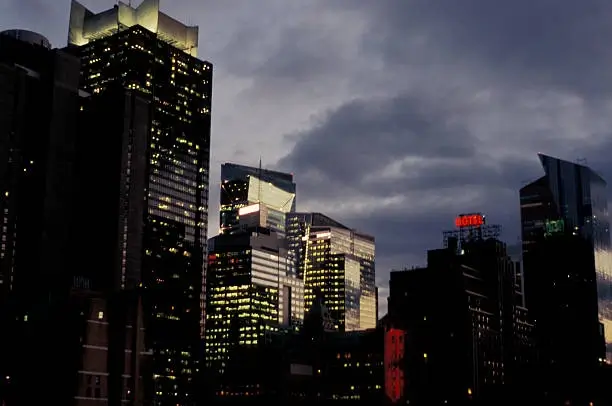 Hotels can be excellent investment opportunities for savvy entrepreneurs. Acquiring the right hotel is anything but easy, though – and that's especially true in a place like New York City. With so many big players vying for the city's best commercial real estate, it's easy to feel pushed out of contention. However, with the right assistance and access to the right resources, you can navigate the city's complex real estate market, identify promising opportunities and acquire a hotel that suits your requirements. BCP Real Estate Group is here to help.
Hotels as Investment Opportunities
Like many investors, you may be looking to buy an NYC hotel to expand and diversify your investment portfolio. However, without extensive amounts of experience in real estate development, you're going to have a tough time navigating the commercial real estate market effectively. By connecting with BCP Real Estate Group, you can get a referral to a skilled real estate agent or broker who specializes in hotels in NYC. With their insider's knowledge of the hotel property market, they can help you find the best opportunities.
Options for Buying Hotels in New York
Before starting your search for NYC hotels for sale in earnest, you should decide what type of hotel you want to buy. It's easier to buy an existing property than to build a whole new one. The latter option is way more involved and far more expensive. Another option is converting a different type of commercial property for use as a hotel. That's also more involved than purchasing an existing hotel, and there's usually a lot of red tape. You also should decide if you want to own a single hotel or look into franchise opportunities. These are all things that are best discussed with an experienced financial advisor.
Finding Hotels for Sale in NYC
The first step in buying a hotel in the Big Apple is seeing what's currently listed for sale. BCP Real Estate Group maintains a huge online database of searchable NYC commercial real estate listings, including hotels for sale across the city. You can focus your search on specific neighborhoods and areas for expediency. In no time, you can get a feel for what's currently out there – and whether anything aligns with your goals and plans.
Off-Market Listings
If you don't see anything promising in the listings, don't worry. Some of the best options may never even hit the public listings, so it's essential to have access to them. These off-market listings are opportunities that in-the-know real estate professionals can direct you toward as you look for hotels for sale in New York. BCP Real Estate Group can refer you to a real estate agent or broker who may already know of off-market commercial properties that would fulfill your requirements perfectly. If not, they can put out their feelers to see if any of their connections are aware of any opportunities.
Get Started Today
A lot of work goes into buying a hotel. That's especially true in a competitive real estate market like New York's, so it's vital to line up the right help. When you connect with BCP Real Estate Group, you gain access to a wealth of useful resources and services. Search our listings for up-to-the-second availability information for hotels that meet your criteria. Browse our website for details on navigating NYC's commercial real estate market like a pro. Finally, contact us whenever you're ready for a referral to a local agent or broker who can assist you further.