February 11th, 2021
Harlem Office Market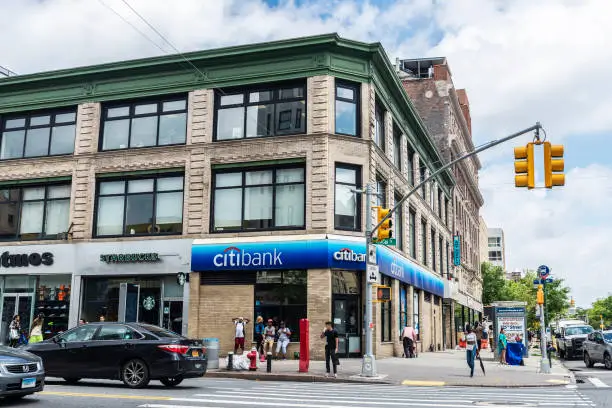 If you want to lease office space in Manhattan but want to avoid sky-high prices, Harlem is worth a look. Although the neighborhood offers affordability and variety compared with many other submarkets, securing the right space is still an uphill battle much of the time. Since the 2008 rezoning plan was enacted, many new businesses from various industries have been drawn to Harlem, so competition is often fierce. Connect with BCP Real Estate Group, a leader in NYC commercial real estate, for the information, resources and assistance you need to identify and secure top-notch offices in this vibrant Manhattan neighborhood.
What to Expect
Located in Uptown Manhattan just north of Central Park, Harlem has long been an important center of arts and culture for the city. It is bordered by Central Park North, St. Nicholas Avenue, 155th Street, the Harlem River, Morningside Park, Fifth Avenue and Frederick Douglass Boulevard, so it offers a prime location without the around-the-clock craziness of Midtown and other parts of Manhattan. For many years, many companies largely ignored the neighborhood due to strict zoning and other issues. A 2008 rezoning plan, which called for 1.8 million square feet of office, hotel and retail development, helped change that.
Today, Harlem office space is more in demand than ever. Therefore, securing the right space is tricky. With proximity to Columbia University and a vibrant dining and shopping district, the neighborhood has a ready pool of available talent and plenty of amenities for businesses of many sizes and scopes. Best of all, perhaps, is the fact that office lease prices here are much more affordable than in most other Manhattan submarkets – especially Midtown. On average, offices can be leased here for around $50 per square foot – a definite steal in Manhattan.
Many of the neighborhood's most popular office buildings are located along 125th Street, which was established as the primary business corridor during the 2008 rezoning effort. Several newer Class A buildings are found in the area, offering a variety of configurations, floorplans, sizes and amenities. Rising startup companies are especially drawn to Harlem these days, so flexible and coworking space is widespread across the area. At the same time, you can find suites of offices, private offices, entire floors of offices and much more in the local market – especially if you connect with BCP Real Estate Group.
Advantages of Renting an Office in Harlem
As noted above, Harlem brings many benefits to the table for businesses across many industries. Public transit is readily available, with 18 Manhattan bus lines and five Bronx bus lines operating in the neighborhood. Several subway lines run through Harlem as well. The Harlem-125th Street Metro-North Railway station provides easy access to Connecticut and the Lower Hudson Valley, making the neighborhood an excellent place for commuters. The neighborhood is steeped in arts and culture, and top-quality shopping, dining and other services are widely available.
Rent Harlem Office Space with BCP Real Estate Group
Navigating the office market in Harlem can be complicated and confusing, even for businesses that have operated there for years. Whether you're relocating within Harlem or from elsewhere, it is essential to line up the right help. Connecting with BCP Real Estate Group is the quickest, easiest way to secure the right office in this exciting Uptown Manhattan neighborhood. We'll give you access to our database of searchable NYC commercial real estate listings, so you can see what's available in a flash. Our company also has connections with skilled Harlem commercial real estate brokers, agents and tenant reps, and we'll refer you when you're ready. For more information, call today.