January 10th, 2023
Identify Off-Market Commercial Real Estate Opportunities in NYC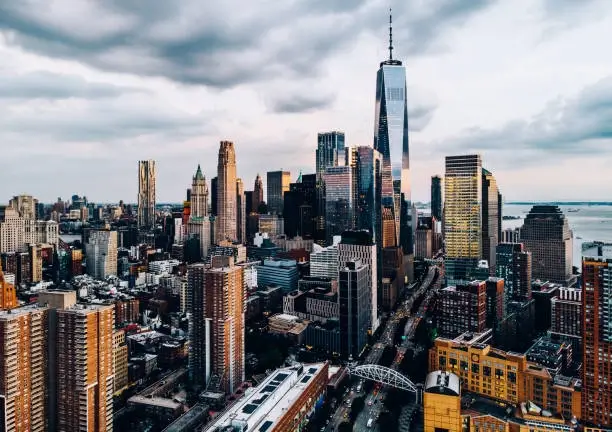 If you're looking for real estate development opportunities in NYC but aren't finding anything that comes close enough to what you need, it's probably time to switch things up. Despite what you've seen in the listings, odds are good that there are plenty of properties that would suit your needs – they just aren't listed for sale right now. However, just because a property is not for sale doesn't mean it's not up for grabs. With BCP Real Estate Group, you can zero in on prime off-market commercial real estate opportunities in NYC, expanding your reach and bolstering your success.
What Are Off-Market Real Estate Opportunities?
Technically speaking, any commercial property could be considered an off-market real estate opportunity. After all, there's no law against offering someone cash for something they own – even if they aren't actively looking to sell. Sometimes, property owners are on the fence about selling; when an offer comes their way, they may seriously consider it. Other times, property owners deliberately market their properties on the "down-low" because they don't want to alert tenants or others to their plans. In any case, off-market opportunities abound in NYC; the problem is finding them.
Finding Off-Market Commercial Properties in NYC
Like any real estate investor or developer, you know the type of property that will fulfill your requirements. You've probably seen prime examples throughout the city, but you wrote them off since they're not listed for sale. With BCP Real Estate Group, you can explore off-market options and negotiate for them like a pro; here's how:
Connections – From our headquarters at Rockefeller Center, BCP Real Estate Group engages in commercial real estate transactions for our clients daily. Through the years, our brokers and agents have developed strong relationships with other brokers, developers and agents across all of the city's submarkets. When looking for off-market opportunities for our clients, we tap into these connections to see what's out there that might fulfill their needs; more often than not, it's a slam dunk.
Know-How – At BCP Real Estate Group, we are adept at navigating off-market NYC real estate opportunities for our clients. After identifying a promising property, we can provide a market value estimate and otherwise help you determine if it aligns with your goals and interests. We know how to interact with key players to increase the odds of successfully acquiring off-market properties for our clients.
Tools – When you connect with our team for off-market real estate opportunities, you also gain access to an array of powerful tools. We offer free access to our massive online database of searchable real estate listings, which can help you find examples of the types of properties that suit your needs. Our website is also loaded with information about New York City commercial real estate and includes tons of advice for investors looking for development opportunities in the city.
Looking for Off-Market Commercial Real Estate Listings in NYC? We Can Help!
The perfect property for your NYC development needs may not appear in the MLS listings, but it does exist. Fortunately, there are other ways to find commercial real estate in New York beyond the published, public listings. With BCP Real Estate Group, you can tap into the kind of word of mouth that churns out amazing real estate deals every day. We have experienced agents in all NYC boroughs and neighborhoods, and we can refer you to one whenever you're ready to explore off-market listings. Contact us today for more information!