February 10th, 2021
Manhattan Office Space Market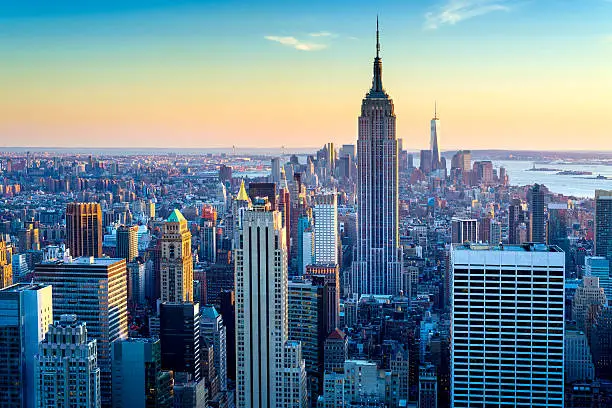 With more than 500 million square feet of office space, Manhattan is the largest business district in the U.S. When looking to lease an office in this vibrant area, it pays to have the right help. From our offices at Rockefeller Center, BCP Real Estate Group is here to provide it. We maintain a vast online database of searchable commercial real estate listings, so you can quickly check current availability across more than 20 submarkets. Our company also has commercial agents, brokers and tenant representatives across the city, and we'll connect you whenever you're ready. In the meantime, read on to learn about Manhattan's office market.
Overview of Manhattan's Office Market
Across the island of Manhattan, there were approximately 526.1 million square feet of space for offices at the end of the fourth quarter of 2020. Most recently, the availability rate stood at 14.3% -- a significant decline from the same period in 2019, when the rate stood at just 10%. The coronavirus pandemic has caused a lot of upheaval in office markets across the world, and Manhattan's is no exception. Depending on when things return to normal, there should be greater availability and cheaper lease rates for the foreseeable future.
In the fourth quarter of 2020, the average asking rent for offices in Manhattan stood at $74.39; a year ago, it stood at $78.78. This represents the lowest quarterly asking rent average since 2018. Leasing activity has dropped precipitously too, with around 4.2 million square feet leased in the fourth quarter of 2020 versus approximately 13 million square feet leased in the same period in 2019. Currently, Manhattan has the highest office availability rate on record, with the available supply increasing by nearly 44% over the last 12 months. Availability was flat or higher across all submarkets except for Manhattan West/Hudson Yards.
Net absorption for the fourth quarter of 2020 for offices in Manhattan stood at -10.62 million square feet. That's even worse than the net absorption for the first quarter of 2009 – the height of the Great Recession – which stood at -10.52 million square feet. This trend is apt to continue into 2021, as many major employers don't expect to bring employees back to work anytime soon. In fact, remote working may have gained a major foothold thanks to the pandemic, and this new reality could significantly alter the landscape of Manhattan's commercial real estate market.
Where to Find Offices in Manhattan
Office space is available throughout Manhattan. More than 300,000 businesses operate there, and offices are found across all of the island's neighborhoods and submarkets. Manhattan is broken up into three major pieces – Downtown, Midtown and Midtown South – and you should begin your search by focusing broadly on one of them. Each area is further broken down into several submarkets. Downtown, there's the Financial District, the Insurance District, City Hall and more. Midtown includes Grand Central, Columbus Circle and Times Square. You'll find some of the most in-demand space in Midtown South, which includes Chelsea, SoHo, Greenwich Village and the increasingly popular Manhattan West/Hudson Yards.
What to Expect
Roughly 65% of offices in Manhattan are between 5,000 and 15,000 square feet. If you are looking for space that falls into that range, you'll have the easiest time. However, even if you need hundreds of thousands of square feet, including leasing entire floors of a building, you can choose from plenty of options. The most expensive Class A space is found in places like SoHo, Chelsea and Greenwich Village, and the least expensive Class A is found in City Hall and the Insurance District. Across Manhattan, you'll find plenty of Class B space up for grabs too.
Lease an Office in Manhattan with BCP Real Estate Group
Even in the wake of the pandemic, which has opened up more offices for rent in Manhattan than at any time in recent memory, finding the right space in NYC is a big challenge. Competition for the best offices is tight, so it pays to have the right assistance. Whether you're looking for shared workspace, furnished offices, managed offices, coworking space or high-end build-to-suit space, BCP Real Estate can help. Sign up to search our listings now, or give us a call for more information.