February 10th, 2021
Upper East Side Office Market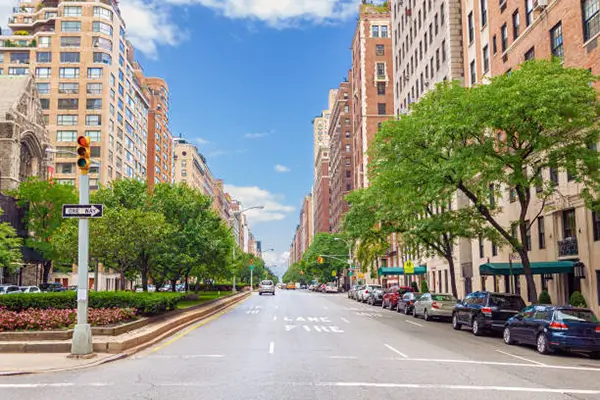 Searching for office space to lease on Manhattan's Upper East Side? When it comes to locating suitable space on the UES, it pays to connect with BCP Real Estate Group. In the wake of the pandemic, the neighborhood's office market is more complicated than ever. Although availability is up and prices are down, identifying the right office in this part of the city is very challenging. When you sign up with us, you can search our online listings to identify offices for lease across the Upper East Side. We can also refer you to commercial real estate agents, brokers and tenant representatives in the UES who can assist you further.
UES Office Market Overview
Like the rest of NYC – and the world, really – the Upper East Side's commercial real estate market has been strongly impacted by the COVID-19 pandemic. Across Manhattan, availability is the highest that it has ever been. Over the last 12 months, office availability increased by nearly 44%, and it was flat or higher across all submarkets except for Manhattan West/Hudson Yards. Since the UES is primarily residential, it had fewer offices for lease than other areas already. Many have opened up, but competition is still fierce for the best Class A options.
The Upper East Side is bordered by Central Park, the East River, 59th Street and 96th Street. The city's famous Museum Mile is located along the park, and many diplomatic missions are headquartered in the neighborhood – mostly in old mansions that have been converted into offices. Tenants span many industries but are mostly concentrated in healthcare, law, design, architecture and technology. Major tenants that are located in the UES include National Geographic, California Closets and French Bull. A significant portion of office space in the Upper East Side consists of entire floors and office suites, making this a suitable area for small- and medium-sized businesses.
Where to Find Offices in the Upper East Side
Most UES offices are concentrated along Lexington Avenue toward the East River. Many are also found on First, Second and Third Avenues, including more affordable offices in modern buildings. Many offices here are located in historic buildings that were converted for office use. Built mostly during the 1920s, these office buildings are primarily located on Park Avenue and Fifth Avenue. Space in these historic buildings tends to be among the most expensive in the neighborhood.
Benefits of Leasing an Office in the UES
Businesses of many sizes and across many industries rent offices in the Upper East Side. As is the case across Manhattan, the neighborhood has a lot to offer to business tenants, including excellent mass transit options. Two subway lines, including the IRT Lexington Avenue line, run through the UES. The Second Avenue line, which opened in 2017, will likely be extended up to 125th Street and Park Avenue in Harlem and down to Hanover Square in the Financial District, making the neighborhood even more accessible. More than 10 bus lines operate in the UES, and five crosstown buses provide service to the neighborhood.
Find UES Offices with BCP Real Estate Group
Locating an office to lease in the Upper East Side is no easy feat. Regardless of your requirements or expectations, connect with BCP Real Estate Group to find what you need faster and with less stress. Our skilled commercial real estate brokers and agents know the neighborhood's office market well, including popular options at Delmonico Plaza and International Plaza. From Carnegie Hill to Yorkville, our database includes current availability for offices across the UES. Sign up now to start searching, or contact us for more information.